68px
This article/section is a stub.
Please help this article by expanding or finishing it; if you have permission from the page owner.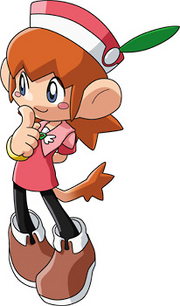 Lolo (ロロ, Roro?) is a character from the Klonoa series. Lolo is a priestess in-training and friend of Klonoa that appears in Klonoa 2: Lunatea's Veil, Klonoa 2: Dream Champ Tournament, Klonoa Beach Volleyball, Klonoa Heroes: Densetsu no Star Medal and Namco x Capcom.